Product Overview
Introducing the WandererBox Ultimate V2: a compact powerhouse designed to meet the diverse power needs of your astronomical equipment with its 9 DC outputs, 3 USB 3.1 SuperSpeed ports, and 6 USB 2.0 High Speed ports. Weighing just 188 grams, this device boasts features like a built-in 12V-5V step-down module, electrostatic protection, and real-time power monitoring, making it the ultimate companion for your CCDs, rotators, focusers, and more. Experience seamless device integration with its abundant DC output ports, high-current USB ports, and powerful customization features, ensuring stability and versatility for all your astrological endeavors.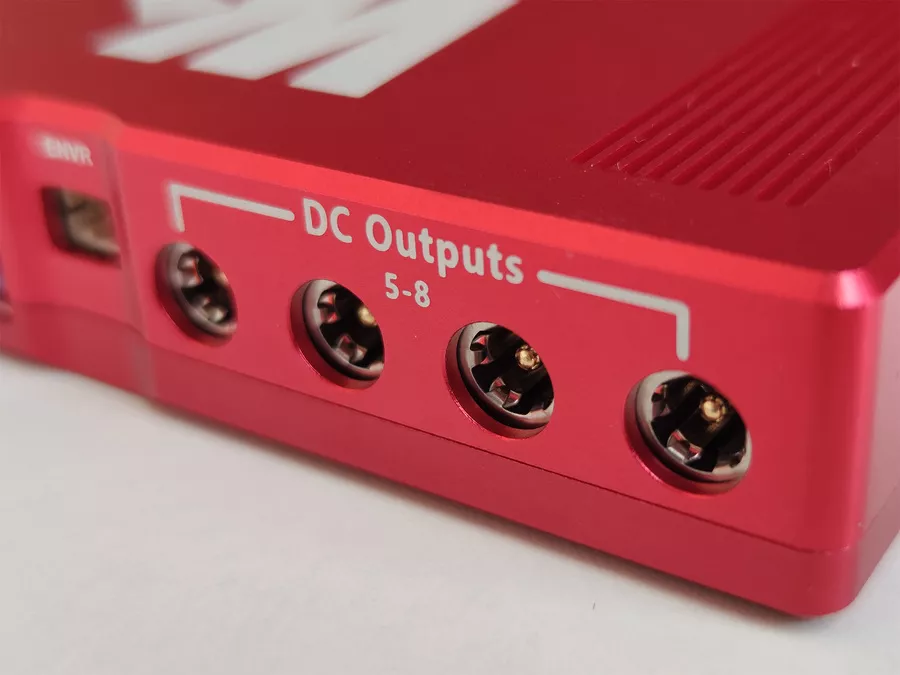 Multiple DC outputs
9 DC outputs(1*Always On+3*PWM+5*DC)
Up to 16 Amps in total
Port 9 is an Always On DC output, which is suitable for equipment that needs to be powered on all the time such as your computor.
Ports 1-3 are PWM outputs , which allow mannual or auto control of your dew heaters.
Ports 4-8 are five DC outputs , suitable for power supply for your CCDs , rotators , focusers , etc .
Dew heater/Switch Mode can be switched on your demand
If you do not need a dew heater or only need one dew heater, ports 1-3 can also be set to Switch Mode , which works same as ports 4-8.
CCD , guide camera, filter wheel, EAF, rotator, equatorial mount...
Leave it all to WandererBox Ultimate V2!
3 x USB3.1 SuperSpeed ports+ 6 x USB2.0 HighSpeed ports
Meet the power needs of various equipment
Dual gold-plated DC5.5x2.5mm input ports support a maximum current of 16A (maximum 10A when powered by a single port) Ports 1-4 each provides up to 6.5A
Ports 9 provides up to 8A Ports 5-8 provides up to 6.5A in total
When 12V power supply is connected, all USB outputs can provide 5V power supply Total output up to 5A Meet the needs of 5V powered devices such as 5V dew heaters and focusers
Reviews