Product Overview
Introduction
In suburban areas with weak light pollution, the color balance is good. The design of multi-band pass ensures excellent color restoration. L-Pro is a low color cast filter, which specially designed for starry sky photography. That is not possible with other light pollution filters
Optolong L-Pro (L-Professional) filter is designed to improve the visibility of various deepsky objects. By selectively reducing the transmission of wavelengths of light pollutants, specifically those produced by artificial lightings including mercury vapor lamps, both high & low pressure sodium vapor lights and the unwanted natural light caused by neutral oxygen emission in our atmosphere (i.e. skyglow). Together with the highly transparent in main nebula emission lines at OIII(496nm and 500nm), H-beta (486nm), NII(654nm and 658nm), H-alpha(656nm) as well as SII(672nm), the filter is suitable for enhancing the contrast and details for both visual and photograghic purpose at sub-rural area with heavy light pollution.
Unlike other light pollution filter UHC and CLS, L-Pro is multi-bandpass filter which offers better color balance by maximizing the transmission band. The balanced transmission allows astrophotos to be taken with minimal color cast to broadband emission objects such as galaxies, reflection nebulae and globular star clusters. L-Pro is the best choice for light pollution suppression.
Main Use and Performance
Suitable for visual observation and astrophotography.
L-Pro filter has a very low transmission reduction rate against continuous spectrum space objects, and thus is quite effective in suppressing light pollution sources when shooting galaxies, reflection nebulae and globular star clusters. The same holds true for visual star observations.
L-Pro filter alone can suppress infrared wavelength, and thus can be used at ease for "L" image shootings with CCDs.Light pollution filter do not eliminate the effects of light pollution or increase the object's brightness. In many cases, they increase the contrast between nebula and night sky, not brightening the nebula.
WARNING: The filters of Optolong are not designed for sun observation. DO NOT LOOK AT THE SUN WITH OPTOLONG FILTER. You would be BLIND if you fail to observe the warning.
L-Pro EOS-R Compatible Cameras and Lens
L-Pro EOS-R Compatible Cameras and Lens

Applicable camera body

EOS R/Ra、EOS RP、EOS R5、EOS R6

Applicable Lenses

Full range of RF main and auxiliary lens

Full range of EF main and auxiliary lens (adapter is required)
Tips:Due to limit lens resource, we only test the popular lens in market. If any available lens, feel free to contact Optolong customer service staff. We appreicate for your testing information.
1.3 Installation and Removing Instructions

EOS-R L-Pro Clip More Explanation
Due to the particularity of Canon R series micro-single optical path, aperture design and light incident Angle, slight dark angle interference will occur when using interference filter for imaging.
There are two solutions to solve peripheral interference phenomenon:
1>Cut out the interference areas of pictures.
2>By post processing via RAW (attach video tutorials).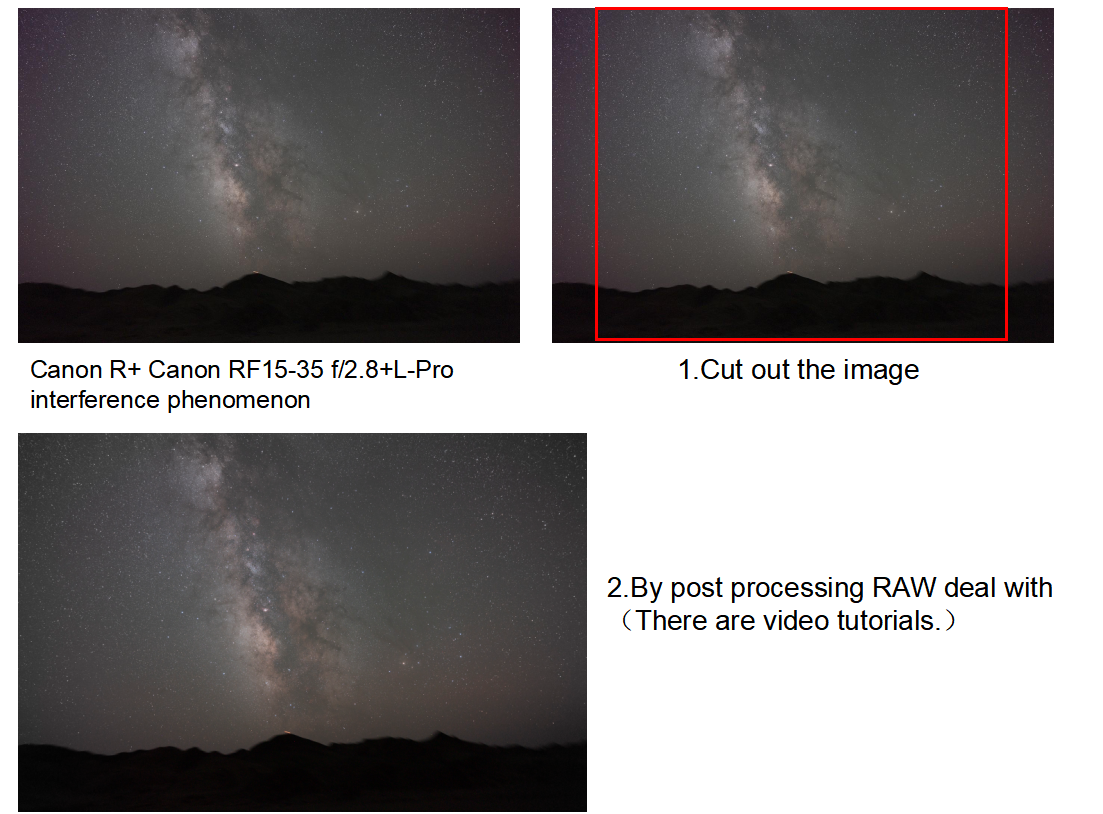 Final version the Milkway by EOS R L-Pro.
Canon R+Canon RF15-35 f/2.8+L-Pro clip Image came from domestic astrophotographer ©拂晓_718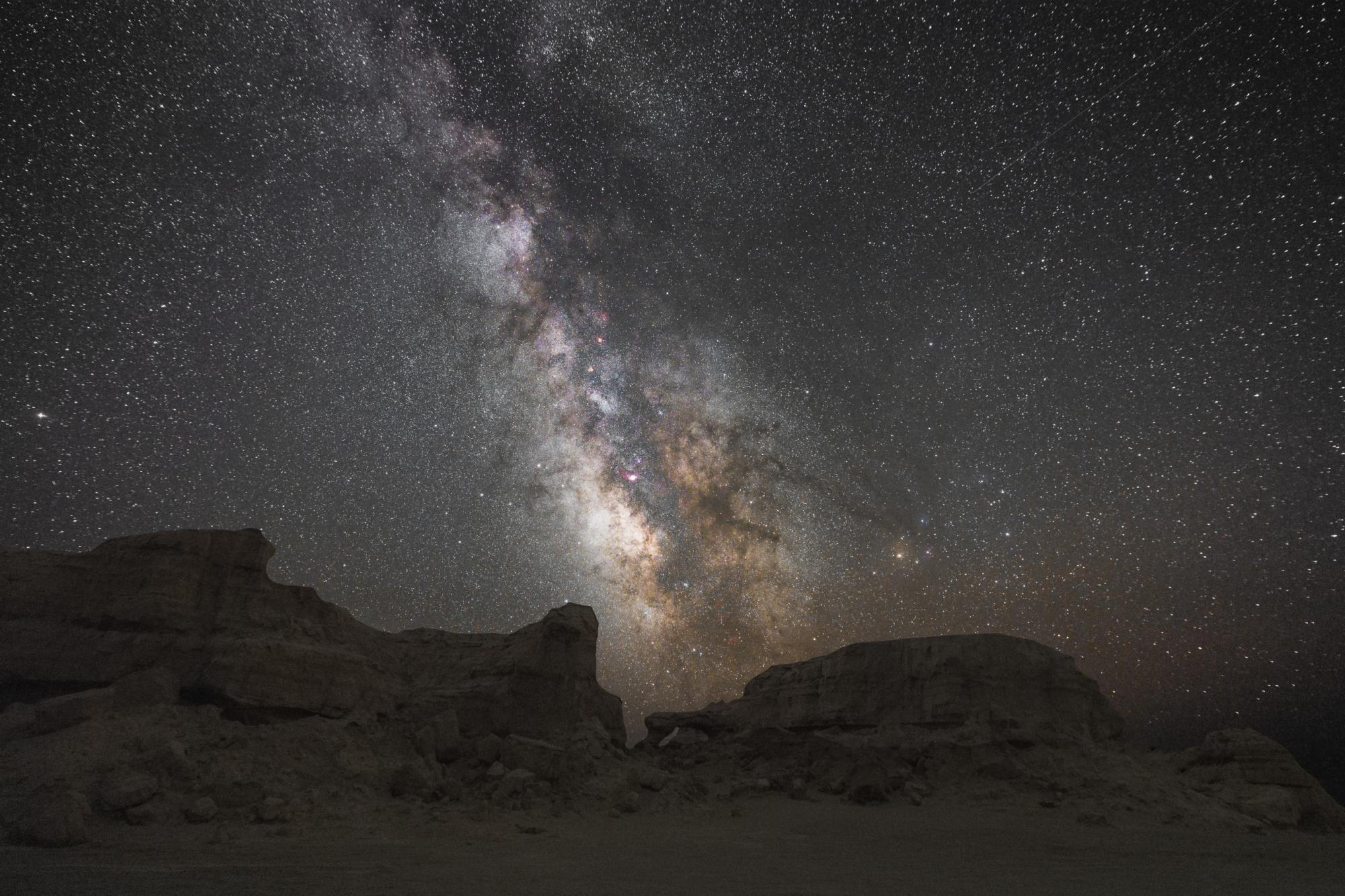 L-Pro Spectrum and Characteristic
According to the relatively light pollution in suburbs, the image does not produce obvious color deviation phenomenon. The multi-band spectrum is specially designed and optimized as shown in the figure below.
Peak transmittance: T>90%
Blocking range: 380nm-750nm
Blcoking depth: light pollution line blocking >90%
Surface quality: 60/40(Refer to MIL-O-13830)
Transmitted Wavefront RMS: λ/4
Parallelism: 30s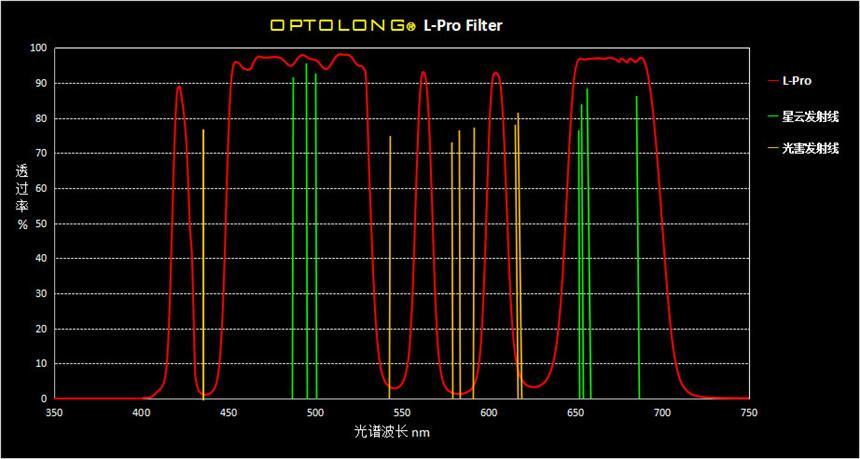 How to read the chart?
▲The horizontal axis is the Wavelength in Nanometers(nm).
▲The vertical axis is transmission in %.
▲The RED line shows the transmission line of L-Pro filter. The artifical emission lines are shown in ORANGE. And the emission lines from constellation are shown in GREEN.

Coating Technology
·Multi-layers anti-reflection coating
·Non-cementing optical substrate coating
·Optolong L-Pro filter adopts precision coating based on Ion-assisted deposition coating technology for durability and resistance to scratching, as well as stability on CWL(central wavelength) no deviation affected by temperature change.
·Planetary rotation system offers precision and homogeneity of coatings ensuring high value on transmission of pass-band and Optical density of off-band.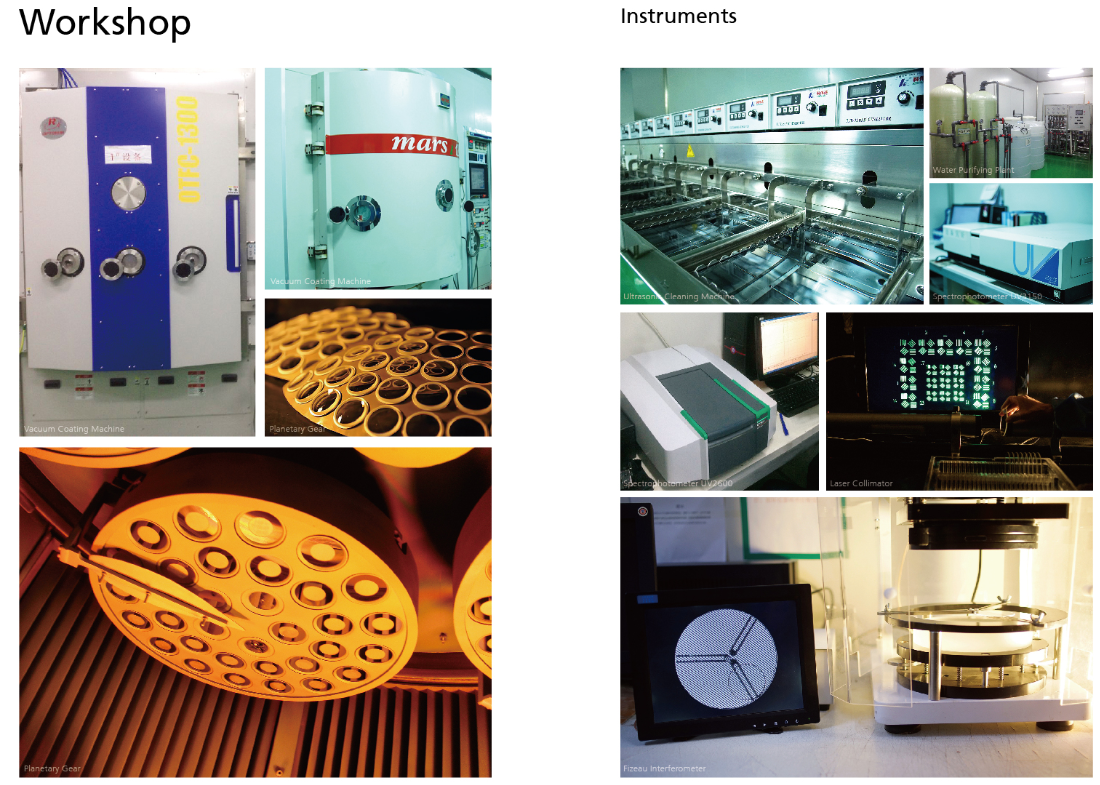 Packing
Outer Box: silve box
Plastic Box: PP material
Lining: imported high pressure white EVA material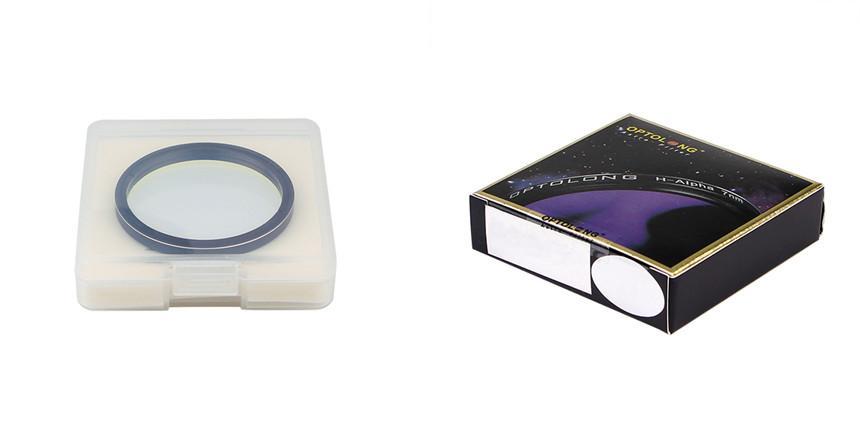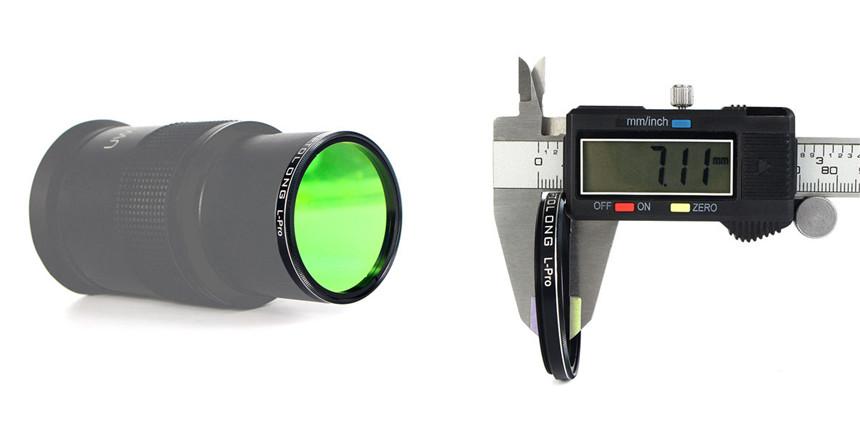 L-Pro Imaging Target and Working Environment
Imaging Target:
In light pollution environment, it suits for imaging the Milky Way at all seasons with wide Angle lens;
In light pollution environment, it suits for imaging deep sky objects at all seasons;
Suitable for continuous spectrum of celestial objects, such as nebulae, galaxy, Milky Way, etc.
Working Environment
L-Pro is suitable for level 3-7 according to the Botel dark space classification.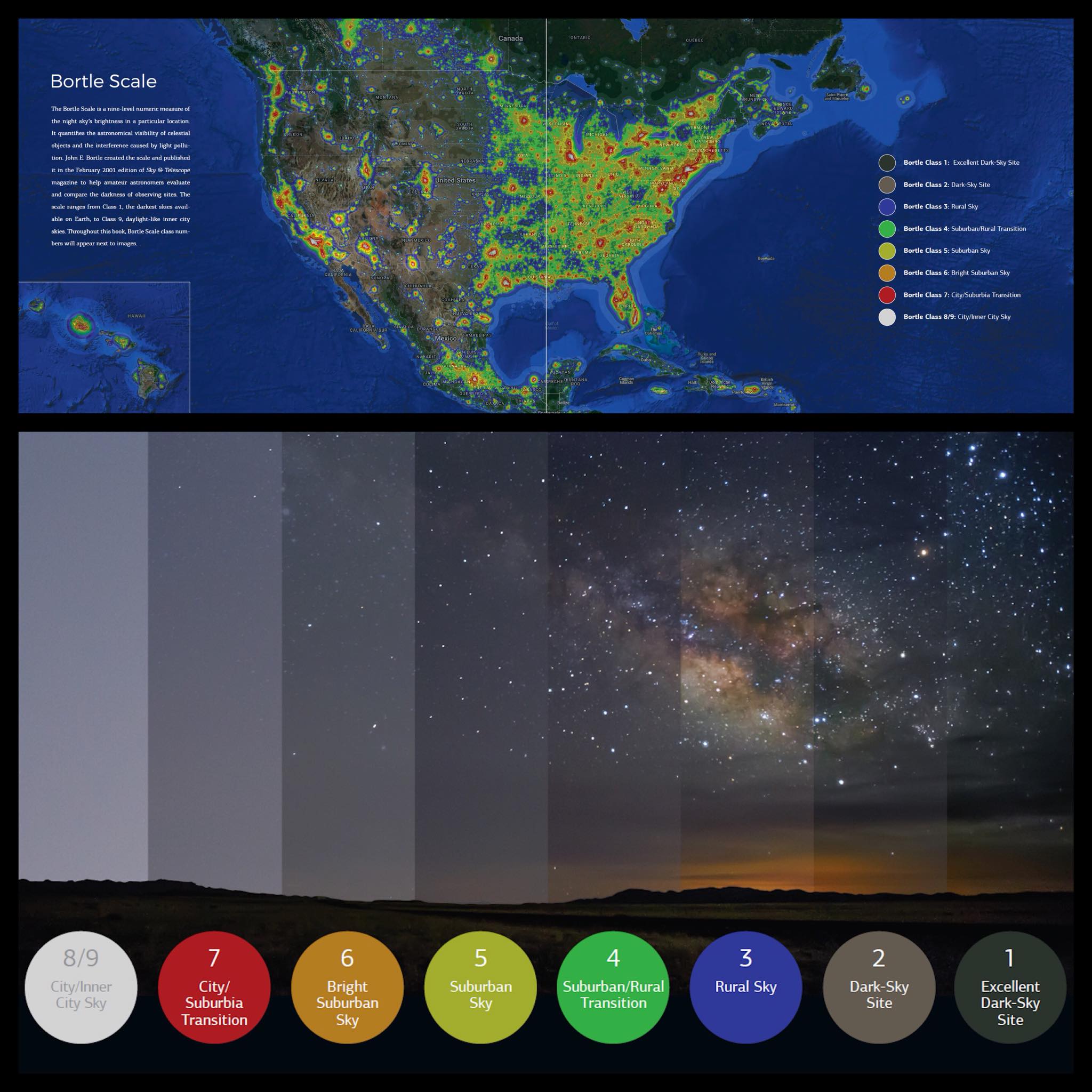 7. L-Pro Performance
I Comparason image was shot by Arnaud Besancon
All the pictures have been realised with 5D3 Astrodon modded and Samyang 24mm F1,4 at F2, 13s exp. time,3600 isos.
All the pictures are raw,without post-process
.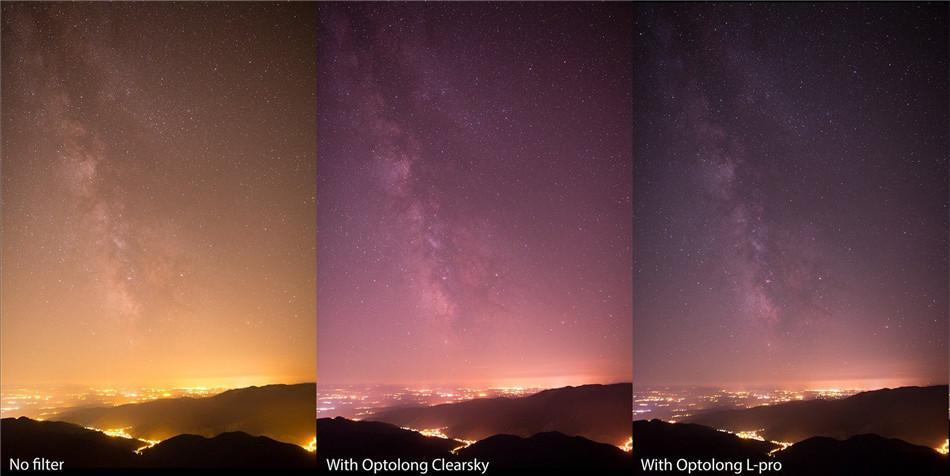 II Antares Rho-Ophiuchi Complex, imaged by Mehmet Ergün
La Palma.. It was gorgeous .. Both the island and the night sky. Mehmet brought a few gigabytes of data.
Object: Antares Rho-Ophiuchi Complex
EQUIPMENT
ASKAR ACL200 APO
Sharpstar Optics
Nikon Z6a CentralDS
RST-135
MGEN 3
Optolong L-pro
Optolong Astronomy Filter
EXIF:
50 x 240sec. / ISO1600 / 200mm / F4
+ Flats
Fullframe, no crop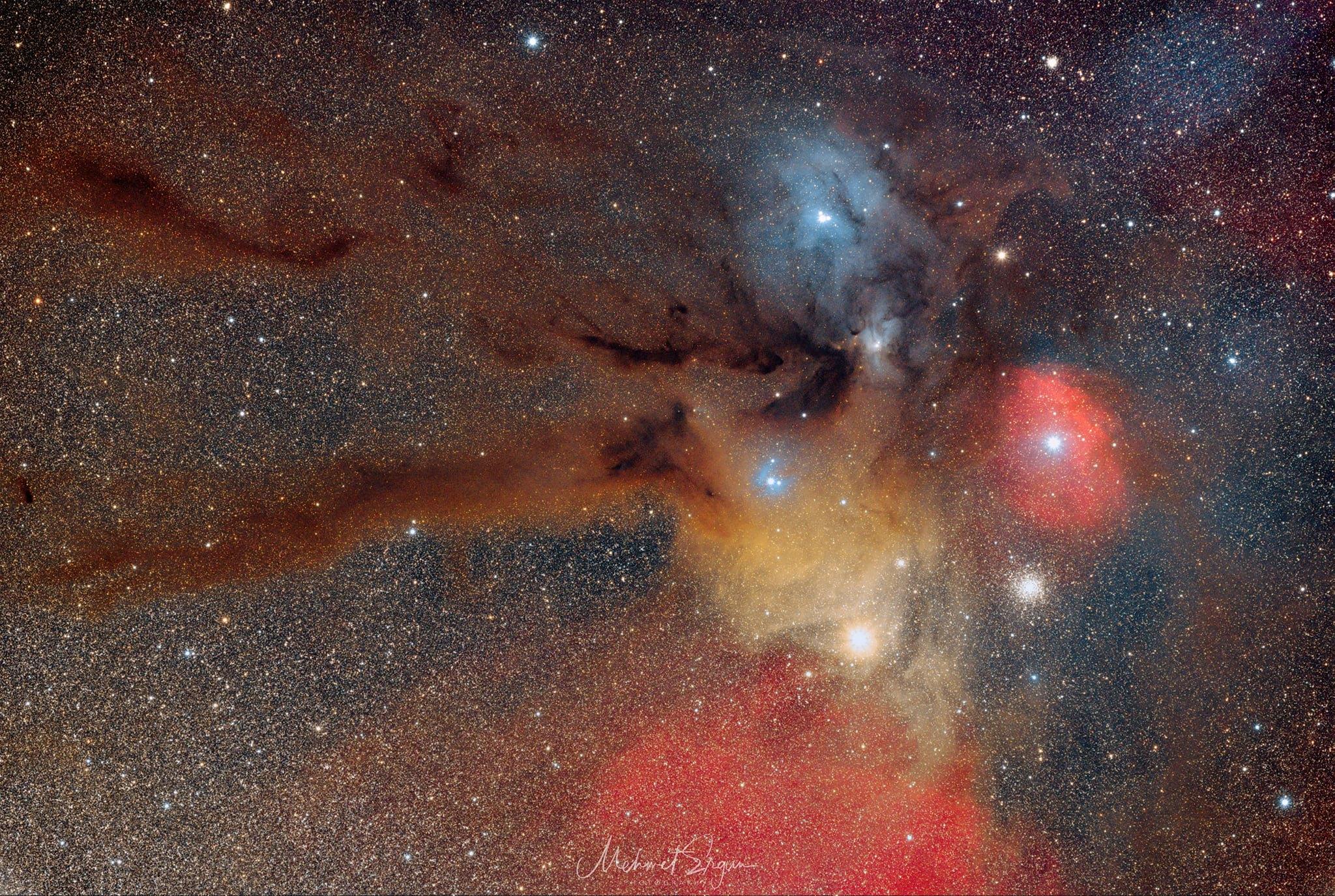 III Probably the most colorful and beautiful corner of our galaxy .., imaged by Mehmet Ergün
EQUIPMENT
Nikon Z6a CentralDS
Samyang 50mm f1.4
Rainbow RST-135
Optolong L-Pro
Location:
ATHOS Centro Astronómico La Palma
La Palma / 2021
EXIF:
90 x 240sec. / ISO1600 / F4 / 50mm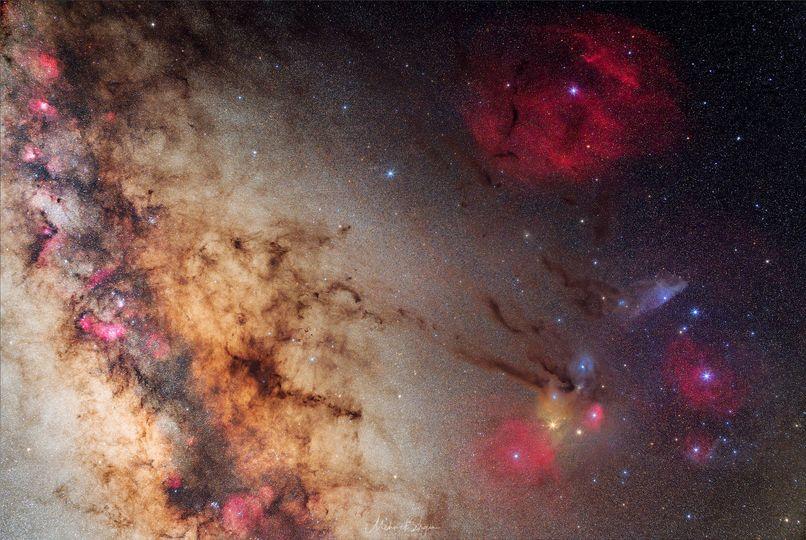 Ⅳ The Andromeda Galaxy from Chuck's Astrophotography
The Andromeda Galaxy is back in the night sky.
by Optolong L-Pro filter
...
Warm prompt
●When using NK-FF /EOS-FF clip-in filters, the lifting of the reflector will affect the optical viewfinder window (OVF), so you have to use Live View mode for shooting.
●Due to the different lens optical design of different manufacturers, part use of fisheye lens, ultra wide Angle lens and wide Angle lens may lead to image fuzzy at around. It is normal. Or you can choose L-Pro UT, the ultra-thin model to solve this problem.
●Some entry-level models may fail to focus when using optical viewfinder (OVF) due to different focusing system designs. Using Live View(real-time display) mode for shooting will be recommended.
●Pls DO NOT shoot directly at a strong light source, because that may produce secondary reflection and lead to the degradation of image quality.
●When removing the clip-in filter, please place the camera flat and face up to avoid the filter touching the rear of the lens.
-About color: due to the influence of ambient light, color difference of the display and flash photography, the color of the product may have some color difference. Detailed color is in accordana with the final product.
-About coating: the interference filter will show different colors under different light, which is a normal phenomenon. Please refer to the material object.
-About the style: in order to improve the product, the change of design/appearance/parameters has not been updated in time. Please see the subject produce.
-About the description: the series of this product have the same material, technology and design, different sizes only, please note.
Specifications
Specifications
Tpeak: T>90%

Spectrum: 380-750nm

Optical Density: Light pollution emission is blocked 90%

Surface Quality: 60/40

Transmitted Wavefront RMS: ?/4

Parallelism (arcsec): 30s
Reviews